RENBUKAI transcends what the average person thinks of in the martial arts. You could say it was Karate, Judo, Kung-Fu, Aikido, Tae-kwon do,Krav Maga etc., for it resembles those arts and much more. It encompasses all martial arts. The term RENBUKAI means literally "Training Martial Arts Association". Students of RENBUKAI developed Bogu (armour) which is used as form of protective gear, similar to that of Kendo. Bogu allows the students to test themselves and their techniques by training in full power. RENBUKAI is among the six major Karate styles that form the All Japan Karate Federation (J.K.F.). This association of martial arts developed into an all-encompassing Martial Art. At first it was designed as strictly devastating system to defeat one's enemy into submission or even death. But in today's society the aim of RENBUKAI is to develop you to the fullest and highest level- physically, mentally, emotionally and spiritually. Many people start the martial art because of a desire to learn self-defense or physical conditioning; but, to really study RENBUKAI one goes for beyond the elementary level. In RENBUKAI one learns his capabilities and disabilities and strives to improve them through physical and mental training. Most styles never get beyond the physical level, and thus they are missing three-quarters of the martial arts. In RENBUKAI, we study not only the physical, but all elements of a person's development and improvement. RENBUKAI is more than just a sport or self-defense; it is a process by which you learn about yourself and the development of a way of life.
Though RENBUKAI is based on the traditional martial arts of the Orient, it has grown and changed to meet the challenges of the 21st century. To grow and develop we must learn from the "old" and adapt to the "new". In RENBUKAI you learn that there is a time to be hard and time to be soft, time to be straight and time to be circular, time to use hands and time to use feet. There is a time for retreating, time to be aggressive and a time to be patient. To be a practitioner of RENBUKAI you will learn that there is time for everything.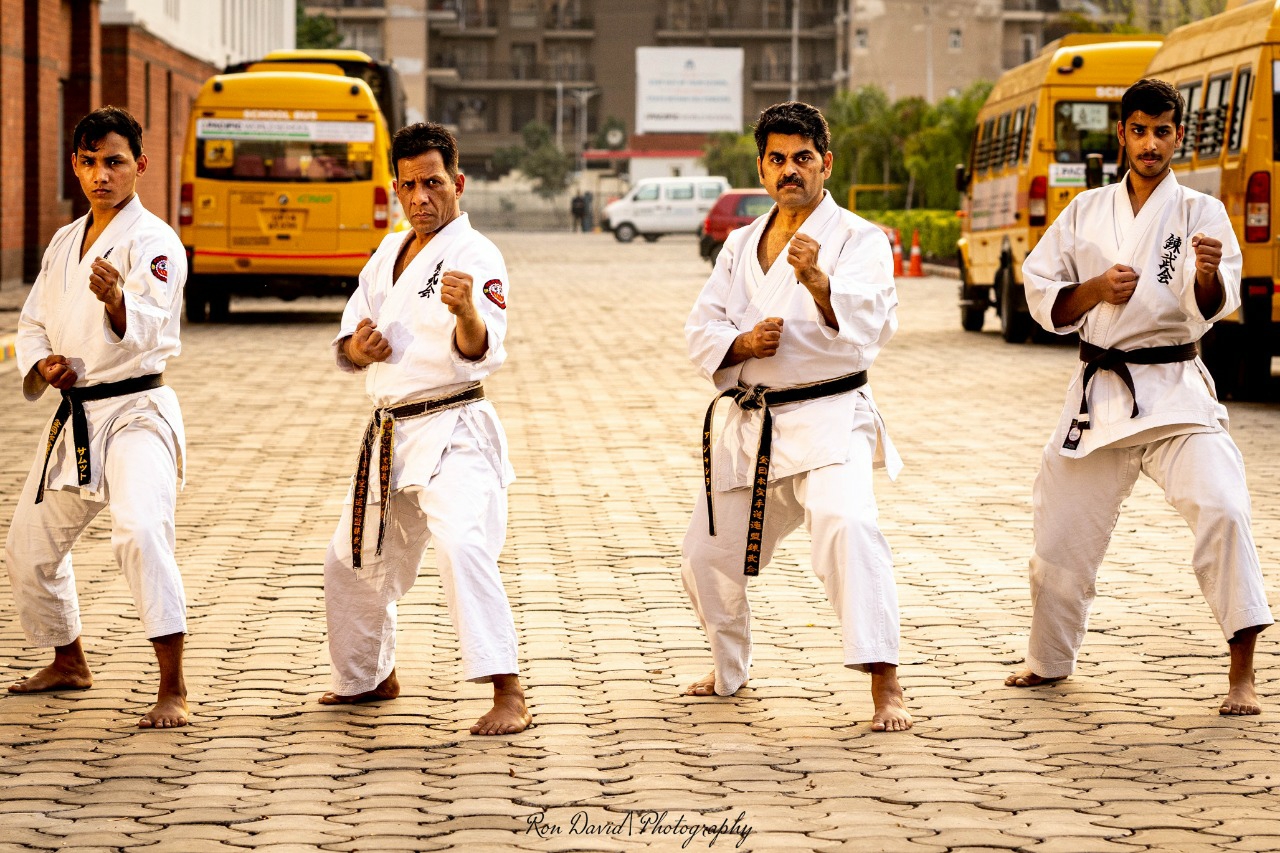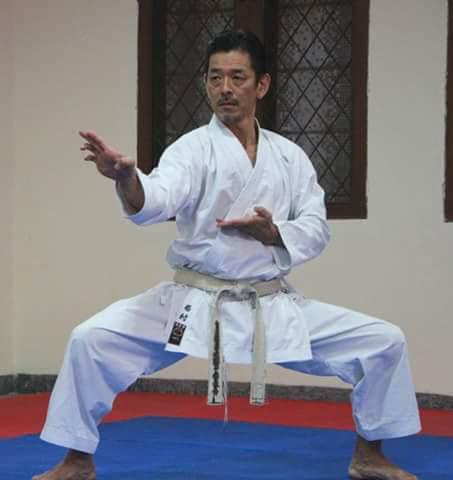 He handles all the happening in Renbukai world. Today, just because of his constant efforts Renbukai Karate is known and practiced in whole of the world. He is also an ALL JAPAN CHAMPION and has won many national and international Karate championships. Kikumura Sensei is a very kind-hearted and generous man. He is very devoted and precise about Renbukai Karate.
He believes in doing things accurately and attaining a fair amount of perfection in one's work. He is always ready to teach his students. Eveybody in Renbukai world respects and love him a lot. He is a great personality and an everlasting source of inspiration.
Subodha Dhiman – "He is my Guru(Sensei). He has enlightened me. He is a very traditional teacher. He never speak about himself much. Though it is not easy to describe him in words still whatever i know i am writing it here."
Mr. Kikumura was born in 1962 at Yokohama, Japan. He started his way of Karate when he was 10 years old. He joined Renbukai Karate at Hodogaya Dojo in Yokohama, under Master Sugiura. He acquired Shodan when he was 19 years old. In 1984, Sensei Kikumura started his own Ebina branch Dojo when he was 22 years old. He has been competing tournaments for many years as Bogu fighter, and he has also competed in other styles such as Semi Contact Style, Full Contact Style and Koshiki Style. Mr. Kikumura has been traveling many countries to instruct the way of Karate, 23 years of teaching experience. It is one of his hobbies to teach Karate and has more than two hundred students. Mr. Kikumura is Executive Director of Kanagawa Karate-do Federation, Secretary General of Ebina city Karate-Do Federation, Chari person of Atsugi city Karate-Do association, and also Director of Japan Karate-Do Federation Renbukai. 
Mr. kikumura has achieved a lot in his career. Few of his achievements are as follows:
Joined the Renbukai Hodogaya Branch in September 1985 Established Renbukai Ebina Branch and became the branch manager.
In May 1989 Kanagawa Karatedo Championships National Athletic Meet National Athletic Meet with adult safety equipment.
In April 1990 Joined the Ebina City Karatedo Federation Joined the Kanagawa Prefecture Karatedo Federation.
In July 1991 30th National Karatedo Championships with Armor Kumite 3rd place.
In September 1994 Winner of the 33rd National Karatedo Championship with Armor.
In March 1995 Kanto Armored Karatedo Championship Kumite Champion.
In September 1998 Opened Renbukai Atsugi Branch.
In April 1999 Joined Atsugi City Karatedo Association.
In November 2004 Appointed General Manager of Kanagawa Prefectural Headquarters, All Japan Karatedo Federation Renbukai.
In 2012-2016 Kanagawa Sports Masters Kanagawa Prefectural Tournament Kumite 6th Year Winner.
In July 2014 6th Sports Masters Kanto Area Competition Kumite 3rd place.
In September 2016 Japan Sports Masters 2016 Akita Kumite 3rd Division 5th.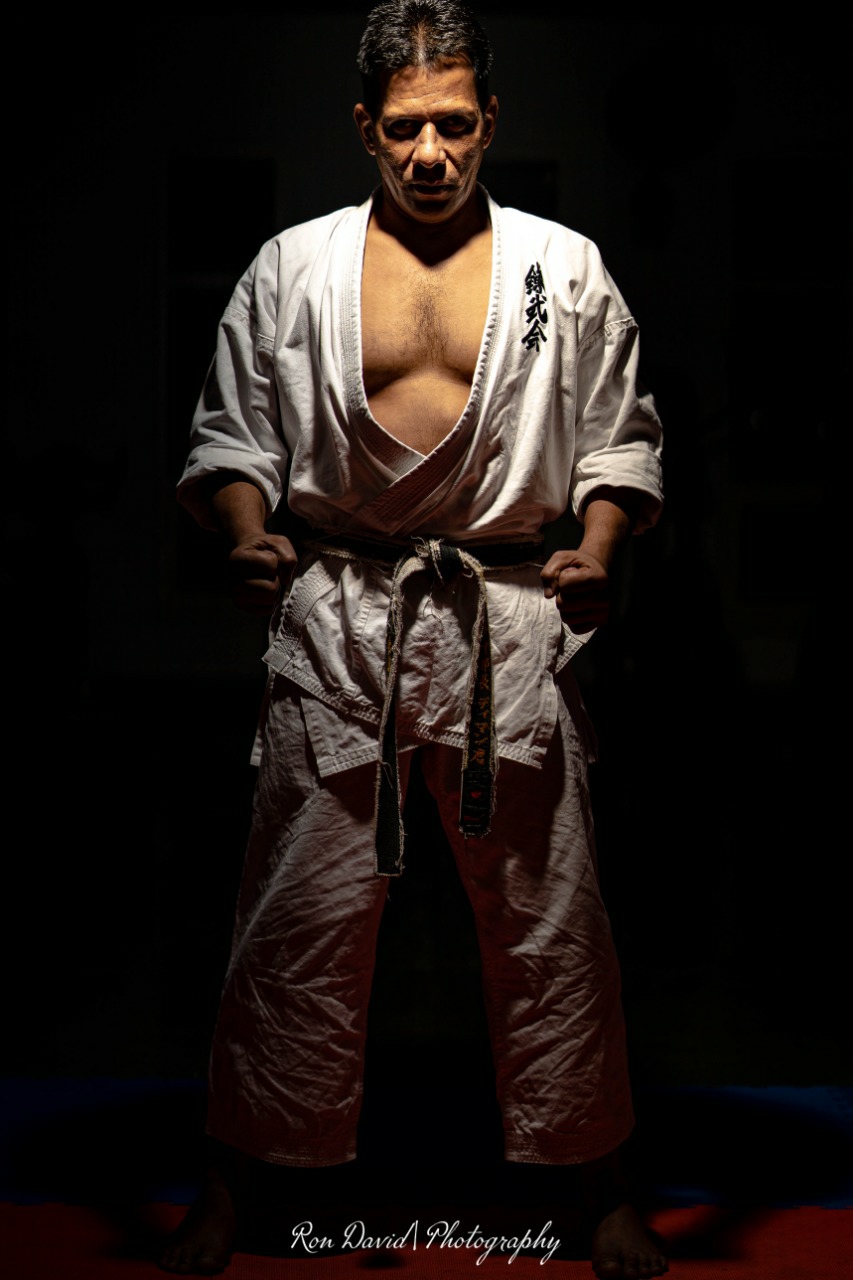 Sensei Subodha Dhiman, originally trained in Kyokushin style of Karate, has trained under several internationally renowned karate masters such as Sensei Toshihiko Kikumura, Tadashi Nakamura, Medori Kenji Shihan and William Oliver. Like many practitioners of Renbukai, he has experience in different styles of Karate including Goju-Ryu, Seido Juku and Kyokushin Kaikan.
Still sensei subodh practice Goju ryu and kyokushin  karate-Do along with Renbukai  -DO.
The vast repertoire of knowledge, acquired over a very long career of " 38″ years, allowed Sensei Subodha Dhiman to understand the nature of training being provided to students in India and analyse the future course of Karate in India.
During this time, to our dismay, we found that many teachers in Karate claimed to be high degree black belts (above 1st Dan, see the Knowledge Center page) and trained in different styles of Karate without any training, certificate and affiliation. Since parents typically do not check the credentials of a teacher, most students are unknowingly subjected to wrong and impractical techniques and training. Furthermore, the commercialization of the sport led to many unrecognized tournaments where students were given false medals. Instead of taking tests every 4-6 months, they started charging money for belts and giving them every 2-3 months. All this was detrimental to training of students and their lives.
Aggravated from all this, Sensei Dhiman began his quest to look for a style and a federation that could not only give realistic and holistic training to students, but also provide them with international recognition and merit.
With all his heart and patience, Sensei Dhiman started training a group of Indian students to international standard.
In 2006, Sensei Dhiman finally convinced Sensei Kikumura to come to India and allow us to open a branch of Renbukai Karate in India.
Sensei Subodha became the first director of Renbukai in India and has been consistently training students in a realistic and practical manner. Sensei Subodha was associated with training programs in Reputed Cop's Agencies like NSG (National security Guards – known as Black Cat Commando), Indian Navy, Jat Regiment, Railway and Delhi Police. He is a top student of Sensei Toshihiko Kikumura, Japan and attained training under his blessings and watchful eyes.
His students have also won the medals in Asian Kyokushin Open Championship tournament. Subodha Dhiman took part in World Championships in New York, USA (1996) and Kurakawa Cup in Japan (2008). He won Gold Medal at Indo – Malaysian Championship (1984) and Indo Bangla Karate Championship (1993). He also won A.I.K.F(national Championship (1984), 7 times Seido Nationals Championships and also North Indian full Contact Championship (1993).
Sensei Subodha maintains a very strict regime and standard to ensure that the students in India get a training of international standard and qualification. Renbukai India over the years has come to be known as strong, technical and ferocious in its approach, and applicable to age groups ranging from 4 to 70 years old!
By Sensei Subodha's constant efforts, Renbukai Karate is the onlys style in North India to have international recognition and official affiliation to JKF and Renbukai Japan. The grading and training being acknowledged officially.